Due to the success of Photoplus, I got many comments on it, and a lot of people were asking me to make a lighter version of it, so here's it! I tried to use a different style of design, keeping it clean and minimalistic, but not less professional.

This template is for photography only, so if you need to show texts or anything else, It will not work.

I also would like to thank CSS Reflex for this great tutorial.


How to post on Photoplus Light
Your posts on photoplus should be only an image tag. This means that the title will not be shown on the main page, it has only SEO purposes. Same thing with Labels, It will serve you only to organize the main menu.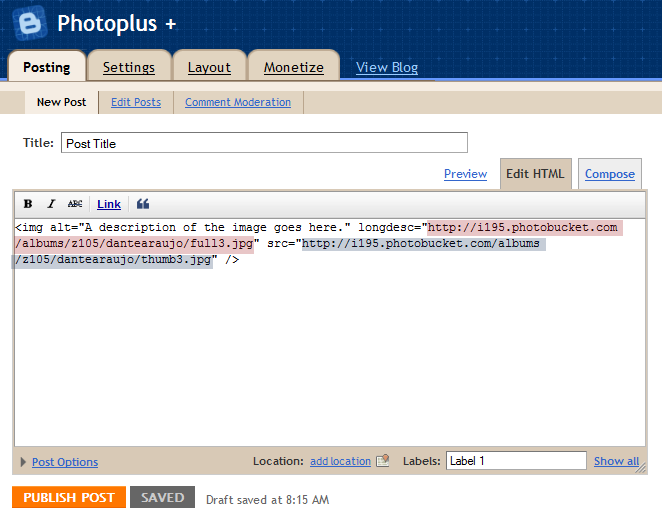 Here's the post model:


<img alt="A description of the image goes here." longdesc="LINK_TO_THE_FULLSIZE_IMAGE" src="LINK_TO_THE_THUMBNAIL" />



Note: The thumbnail size should be 187x128 pixels.

I recommend you guys to save it as post model, it will make your life easier.


Features:

Photography
jQuery Special Feature
Web 2.0
Easy to customize
3 Column Footer
Minimalistic
White